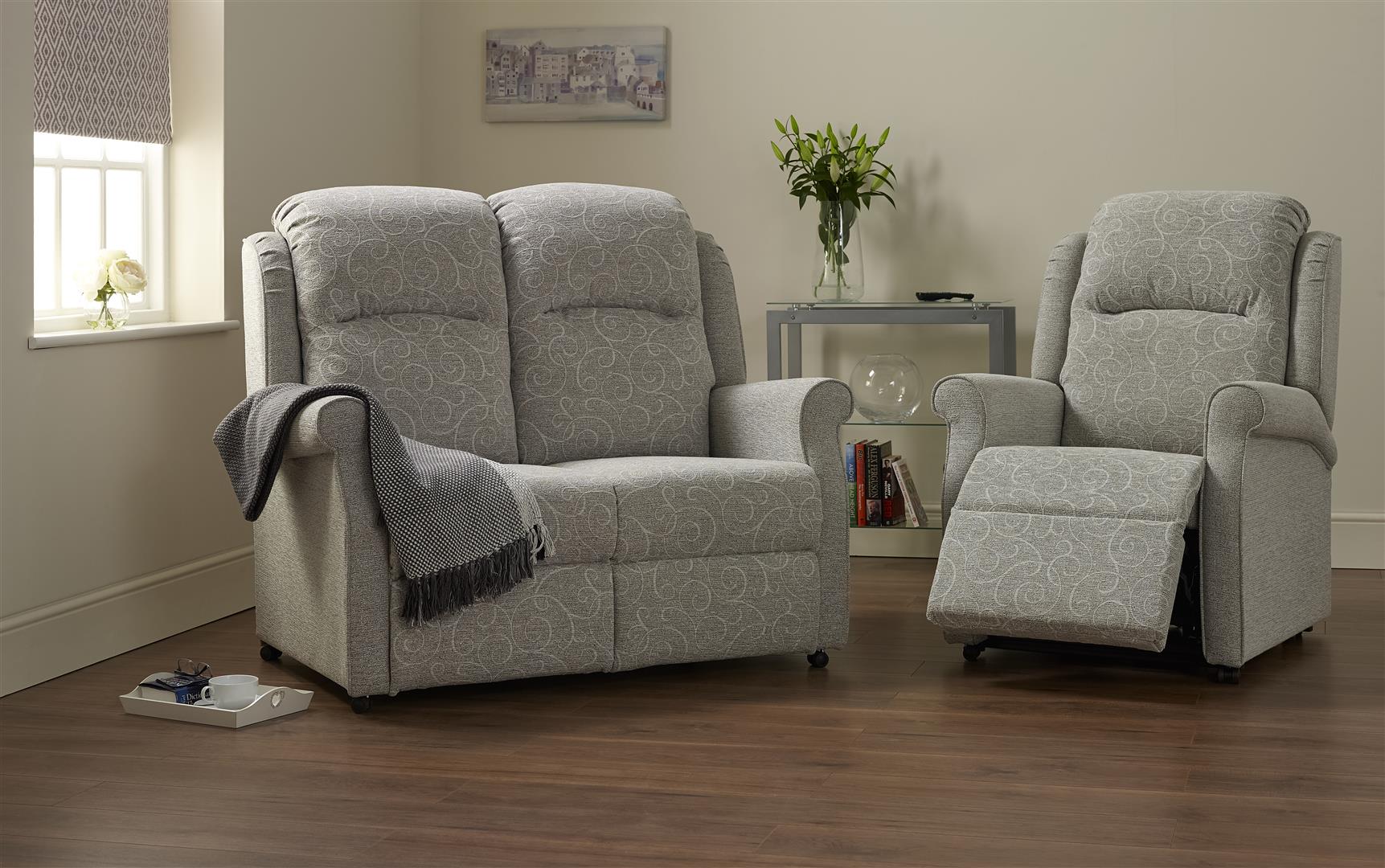 When it comes to choosing a new recliner chair, there are a lot of different options to choose from. With so many fantastic companies out there – such as Cosi Chair, Repose and Rise & Recline – it can be difficult to narrow down the options. However, there are some key things to look out for when you're buying a recliner chair. At Derbyshire Mobility, we always encourage all of our customers to look for:
Size and Space Suitability – Recliner chairs are available in all different shapes and sizes, which means you're able to find a chair that matches your requirements exactly. So, don't settle for a recliner chair that doesn't fit seamlessly into your home and isn't suitable for the space you have. Instead, seek out one that's perfect through a world of fabric choices and bespoke detailing.
Ultimate Comfort – When it comes to sitting comfortably in a recliner chair, everyone has their own needs. For example, some people will require moreback support than others and some will require a greater level of pressure care. The best way to find a recliner chair that offers you the greatest level of comfort is to try a few different options out, work out what feels best and ensure your chair of choice offers this.
Quick Turnaround Time – If you're looking to buy a recliner chair, the chances are that you're in need of it fast. Whether it's because you're just not comfortable relaxing in your home or sitting elsewhere is causing you a lot of discomfort, it's best to get a recliner chair as soon as possible. Luckily, there's no need to wait around for weeks on end as many recliner chairs are available as quickly as the following day, or if the one in the shop is right for you, delivery may be available the same day.
Complementary Fabric – Gone are the days of settling for a recliner chair with dull or boring fabric. Now, there are a range of colours and patterns to choose form. This means you're able to find a chair that fits in well with your existing furniture and is in line with your own personal style.
Recliner Chairs in Derbyshire
At Derbyshire Mobility, we offer a wide range of recliner chairs in Derbyshire. Based in the Derbyshire area, all our recliner chairs are comfortable and manufactured to the highest standard. This means you'll be sitting comfortably and relaxing at home in no time. To find out more about our recliner chairs, get in touch. Contact Derbyshire Mobility today on 01773730863 or via the online contact form.