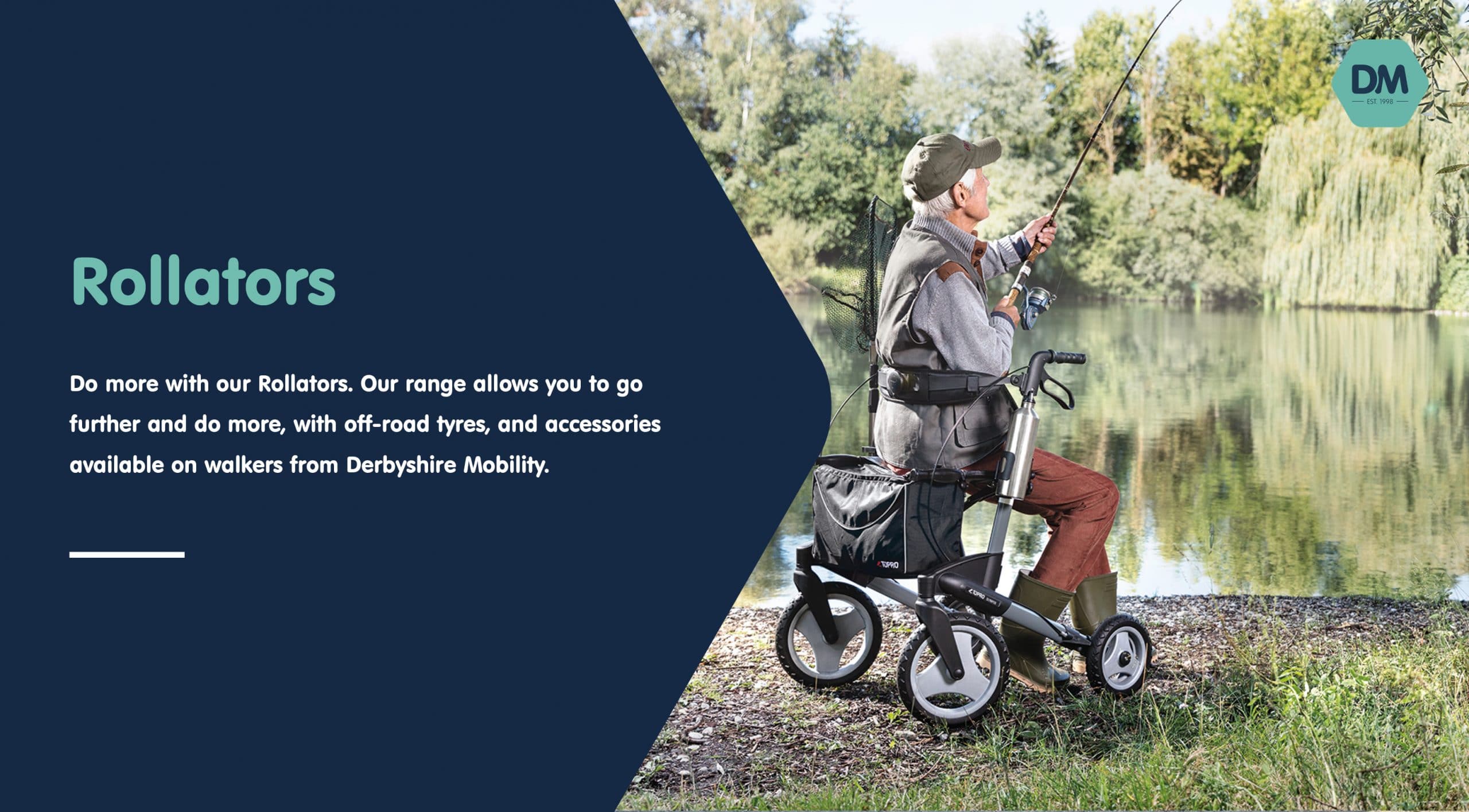 We've been on a roll supplying rollators in Derbyshire over the years. Rollators provide a more maneuverable means to get around compared to a standard, wheel-less walker.
However, if this is your first introduction to rollators, you may have some questions. What kind of rollators are available? What should I look for as a first-time buyer? And what are the health benefits of owning a rollator?
Let's find out.
What Kind Of Rollators Are Available?
There are many different rollators from many different manufacturers on the market at the moment. Basic 3 wheeled tri-walkers from companies such as Able2 and 4 wheeled walkers that provide extra stability. There are even 5 wheeled walkers available, and all function similarly yet offer something slightly unique.
From the budget-friendly, entry-level Zoom Plus, right up to the high end, stylish and sleek Rollz Flexx. There are many walkers that sit in between the price points of the aforementioned rollators and beyond.
What Should I Look For As A First-Time Buyer?
There are many factors at play when deciding on the right rollator. Upper body strength, handleability, the user's health, height, and weight should all be taken into consideration.
Buyers should also take into account what activities the rollator will play a part in. Many rollators are designed to aid the user in getting from A to B. However, some such as the ToPro Olympos (pictured above) have the option of off-road tires, to traverse slightly difficult terrain.
Do Rollators Provide Any Health Benefits?
Rollators provide support for people who need assistance with issues such as balancing when walking or are at risk of falling. Another benefit of rollators is that they are designed to combat fatigue and many of them even include a seat.
Where Can I Try Out Rollators In Derbyshire?
We have many rollators in stock and available to try out at our shops in Ripley and Matlock. Opening times are 9am to 5pm Monday to Friday and from 10am until 1pm on Saturday.