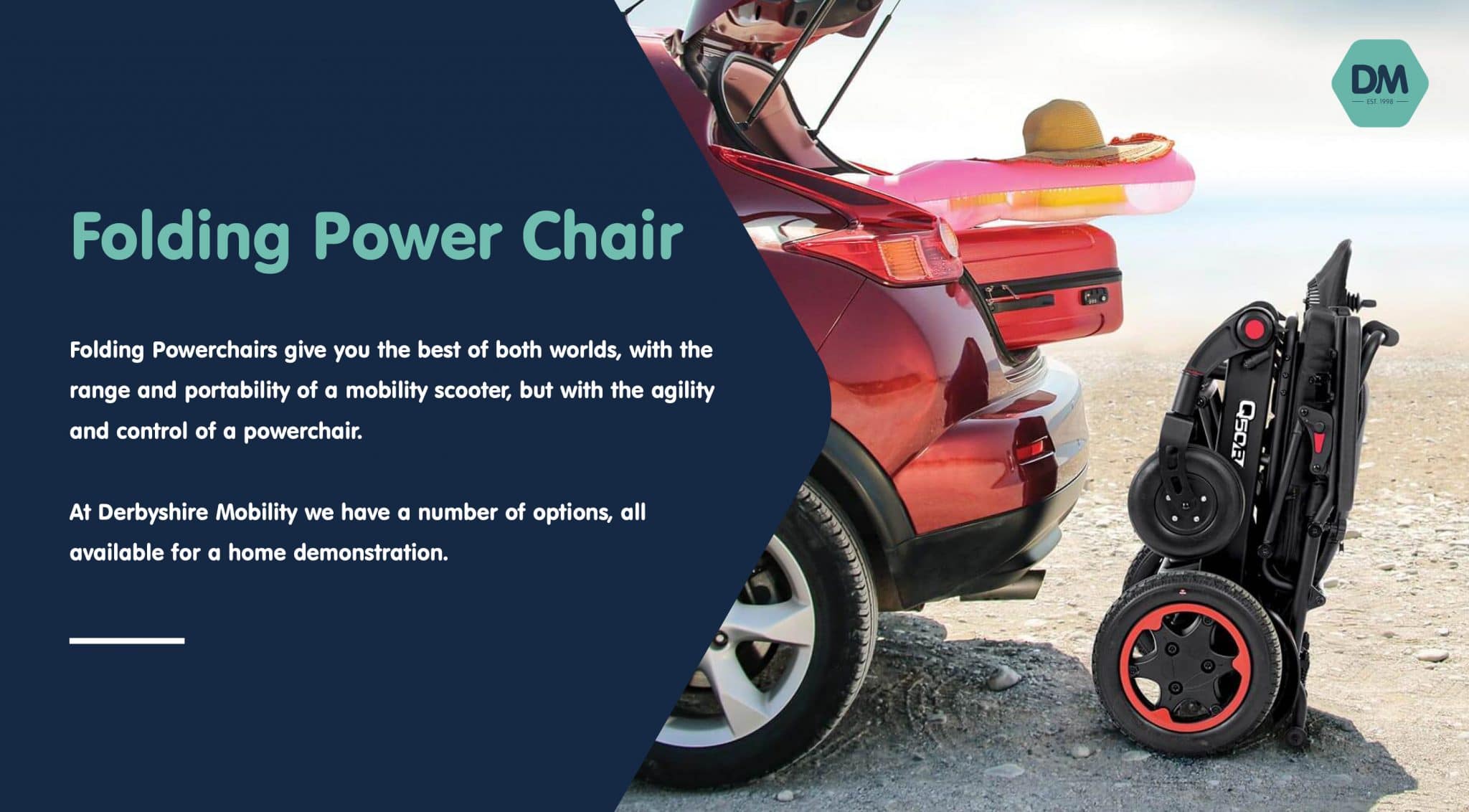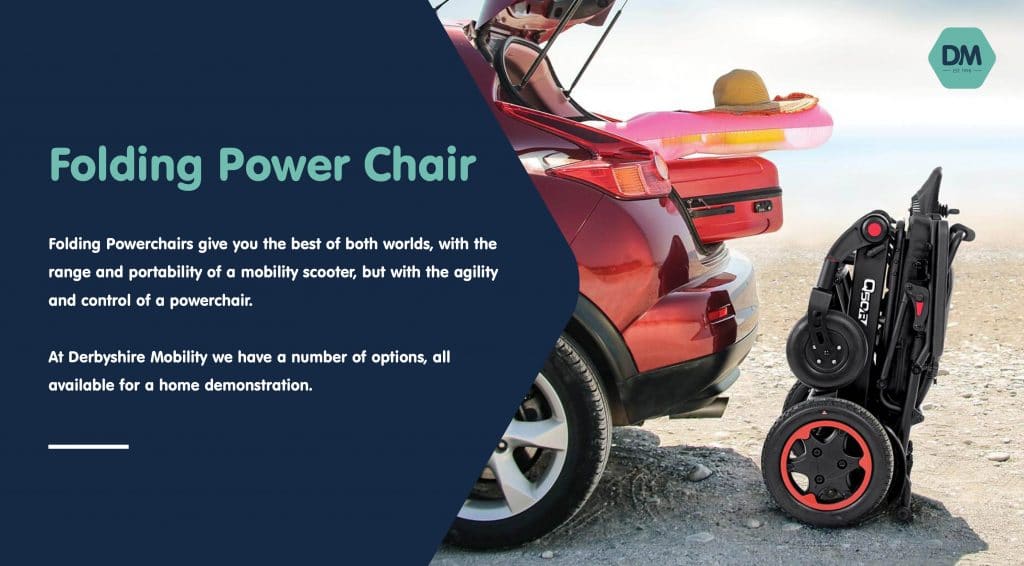 Folding powerchairs give you the best of both worlds. The range and portability of a mobility scooter combined with the manoeuvrability and control of a chair. This makes them ideal for fitting through narrow spaces and negotiating rooms, shop aisles, and doorways.
But what exactly are powerchairs? Are there any real benefits to them? And why does a folding powerchair matter?
What are powerchairs?
Powerchairs, or powered wheelchairs are motorised wheelchairs that are useful for those who are unable to propel themselves through manual means. A powerchair can offer different electrical options, for instance, tilt-in-space (TIS) for pressure relief. In addition, some powerchairs are able to offer a high-low option for further independence.
The benefits of a powerchair
Powerchairs play a significant role in maintaining and increasing the independence of the user. Powerchairs are not exclusive to users with disabilities, however. They are also useful for users who need to travel longer distances over bumpy terrain that may be fatiguing in a manual wheelchair.
Why does a folding powerchair matter?
Unlike manual or powered wheelchairs, folding powerchairs such as the Q50R from Sunrise Medical (pictured), is a drive-only, 4mph powerchair that can be left folded up for ease of storage. They can also be placed into the boot of a car, or van without the need for vehicle adaptations.
We have a number of options of folding powerchairs at Derbyshire Mobility, including the Q50R. Get in touch with us, or head over to one of our shops in Ripley, or Matlock and ask for a demonstration.